Okay, after Google translating it's actually
verdades
and
mentira
, but I haven't had a Spanish class for two years, so you can't blame me.
I'm linking up with Alana (Life and Times of the Intelligent Blonde) today. Quess which one of these I'm lying about and head on over and guess everybody elses :D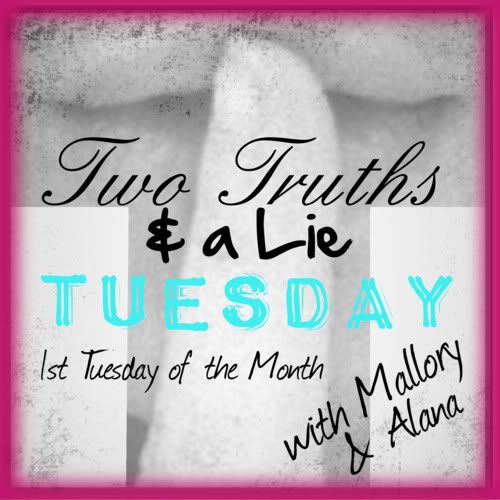 1. I used to want to be a pathologist. That's the person that does autopsies and figures out how somebody died.
2. I totaled my mom's car when I was driving to work right after I got my license.
3. I once had to stop a guy who was high from trying to eat my friend's parakeet.